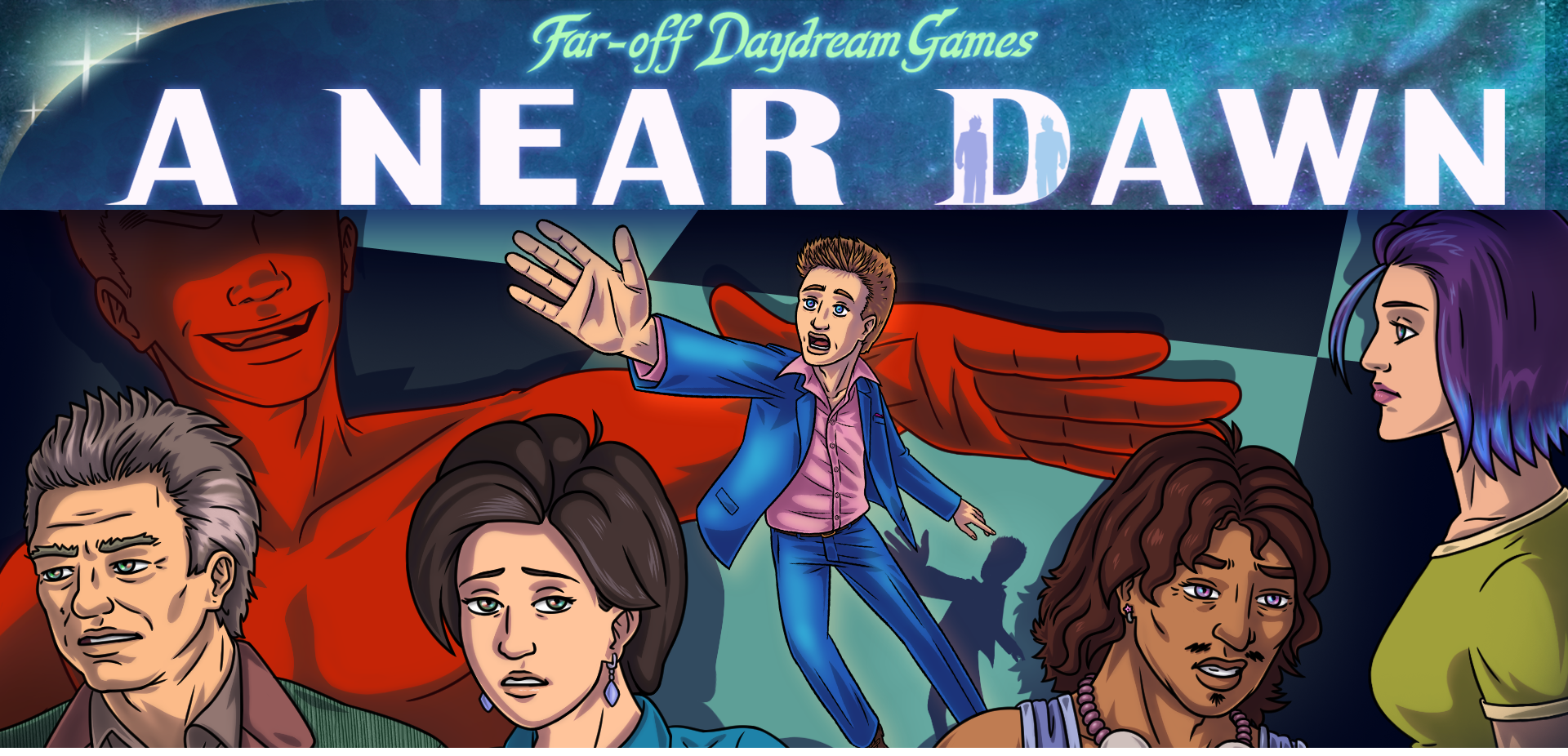 A NEAR DAWN // Visual Adventure
A NEAR DAWN - PROLOGUE is released!
---
A NEAR DAWN Prologue is released - we actually made it for our September 25th deadline, as promised! :)
We have not, however, been able to test it yet on Mac or Linux, so please check it out and let us know. Hopefully it all works perfectly!
Files
ANearDawn_Prologue-1.0-linux.tar.bz2
136 MB
Sep 26, 2017
ANearDawn_Prologue-1.0-win.zip
133 MB
Sep 26, 2017
ANearDawn_Prologue-1.0-mac.zip
132 MB
Sep 26, 2017
Get A NEAR DAWN // Visual Adventure